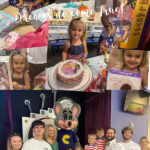 Judyann's Birthday Party in Covington Louisiana
Hi Scott, just wanted to thank y'all so much for this opportunity. This crew is so excited their sister gets a party at chuckie cheese. One eldest said I have some quarters saved up we can use to play.
Ashton chooses Chuck E Cheese
Ashton enjoyed celebrating his birthday with Chucky cheese amongst family and friends. Ashton is a miracle network patient  that We granted a Birthday wish for. He had fun playing the games opening his presents and eating pizza but most of all he love to meet in Chuck E cheese's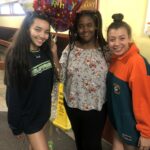 Kyeda celebrates her 15th!
Kyeda Celebrated  her 15 th birthday at Golden corral surrounded by family insurance. She wanted a special cake that was made with flowers and cupcakes and received a gift card and dinner for all of her family and friends.